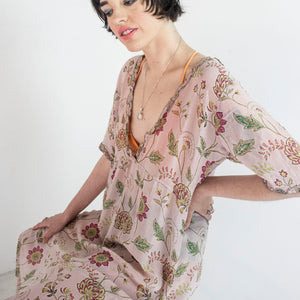 Welcome to Sarah~Jane
Sarah-Jane offers an exquisite collection of silk, cotton and linen garments ideal for layering. Velvet jackets, handstitched kantha jackets and cosy woollens are added to the collection during Australia's cooler months.
The majority of Sarah-Jane garments are made from 100% silk. To ensure our beautiful kimonos, dresses, skirts, pants and tops are all unique and give customers the opportunity to invest in sustainable fashion, we repurpose vintage Indian saris. Ethically sourced linens and cottons are also included in each collection.
Photos: Susan L'Estrange